Yeah so I seem to have taken a long hiatus out of no where. Sorry about that, I guess I haven't had the creative juices for doing icons, blends, etc. But I'm back, for the time being at least, hopefully I'll be posting more often than normal!
Icons:
01. - 21. Beverly Hills 90210(2.0)
22. - 33. Brad Pitt & Angelina Jolie
34. - 38. Jessica Alba & Cash Warren
Blends:
39. Beyonce
40. Cherish
<3 Kea.

*No hot-linking.
*If you snag, please give credit!
*Comments are appreciated.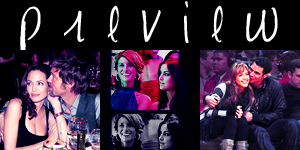 (
You"ll be callin"...callin"...for more.
Collapse
)